Press & Media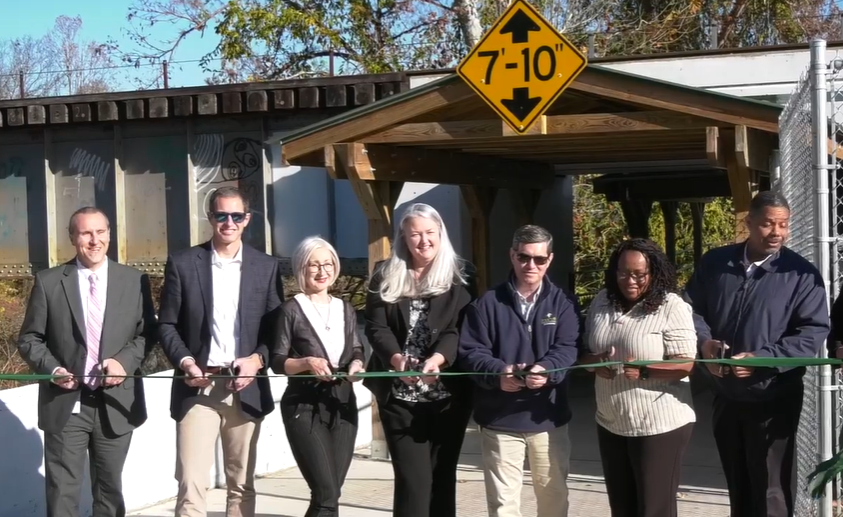 New greenway officially opens in West Greenville: A step towards enhanced connectivity and recreation
December 2023
Although construction on the West Greenville expansion has been completed for some time, the City of Greenville held an officially ribbon-cutting ceremony. This section of greenway connects the Town Commons to West Greenville. Watch the ribbon cutting and read more here.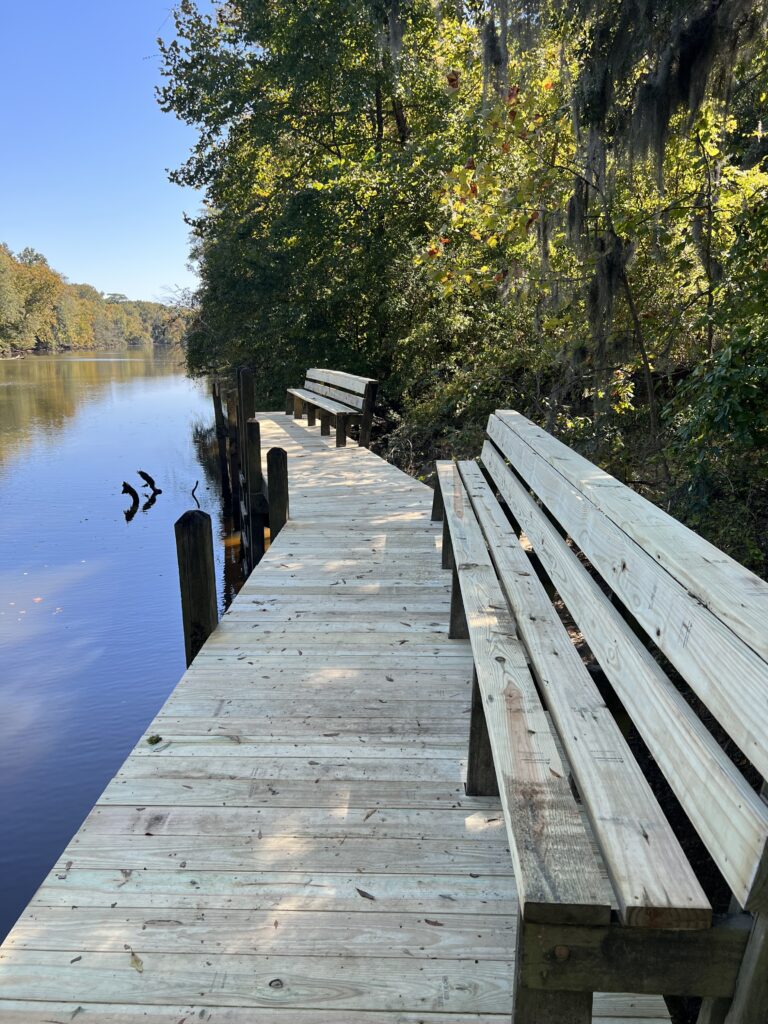 Khalil Ross Jefferson Memorial Dock completed!
October 2023
Under the leadership of Shelly Tennant and Heather Morris with support from the community and FROGGS, the Khalil Ross Jefferson Memorial Dock was repaired in October 2023.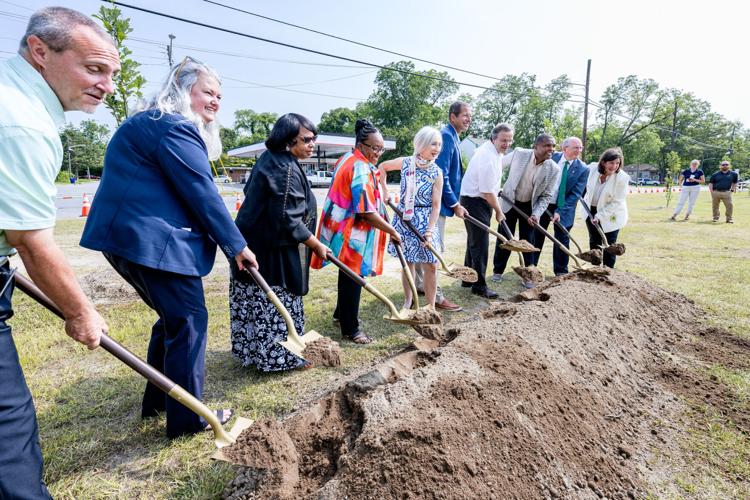 BUILD project breaks ground
August 2023
A federal BUILD grant awarded to the City of Greenville & Greenville Urban Area MPO broke ground. This project will result in the creation of four new greenway sections of various lengths. See the story about the groundbreaking here. Read more about the BUILD grant here.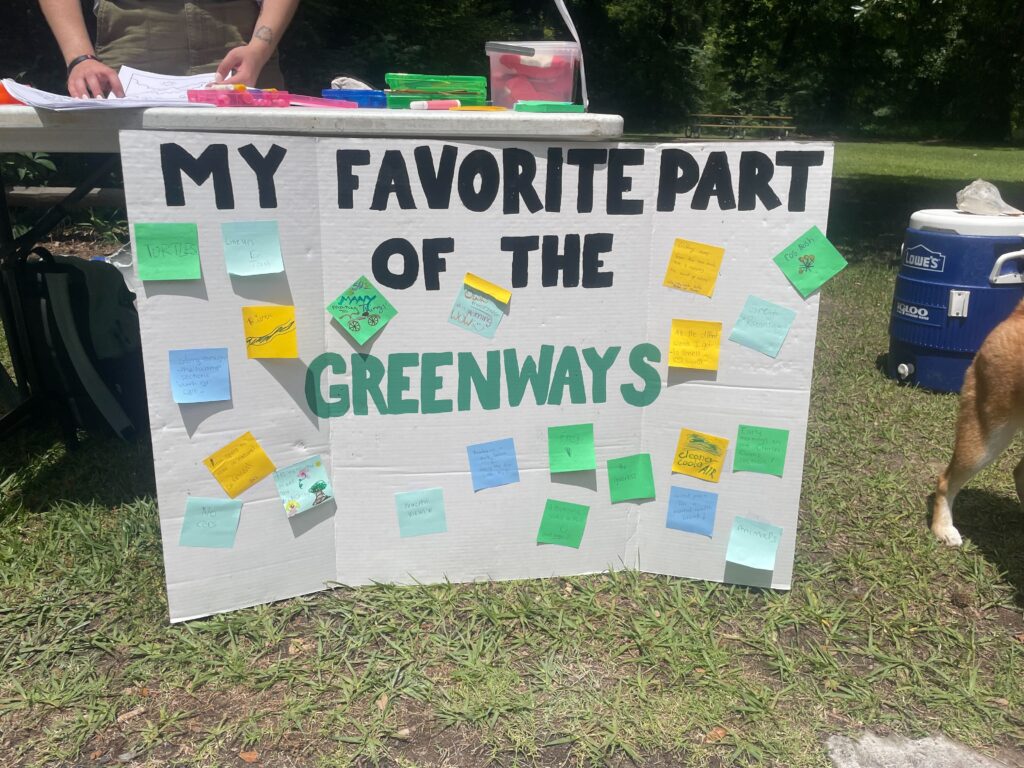 Froggapalooza a success!
May 2023
We hosted our first-ever Froggapalooza event on the greenway in May. This event was a chance to celebrate our greenways and connect with our community members about our work and with the City of Greenville Recreation and Parks and Purple Blossom Yoga. Despite the on-and-off drizzle we had a lot of people of all ages join us for games, chalk-drawing, face-painting, bubble-blowing, and more.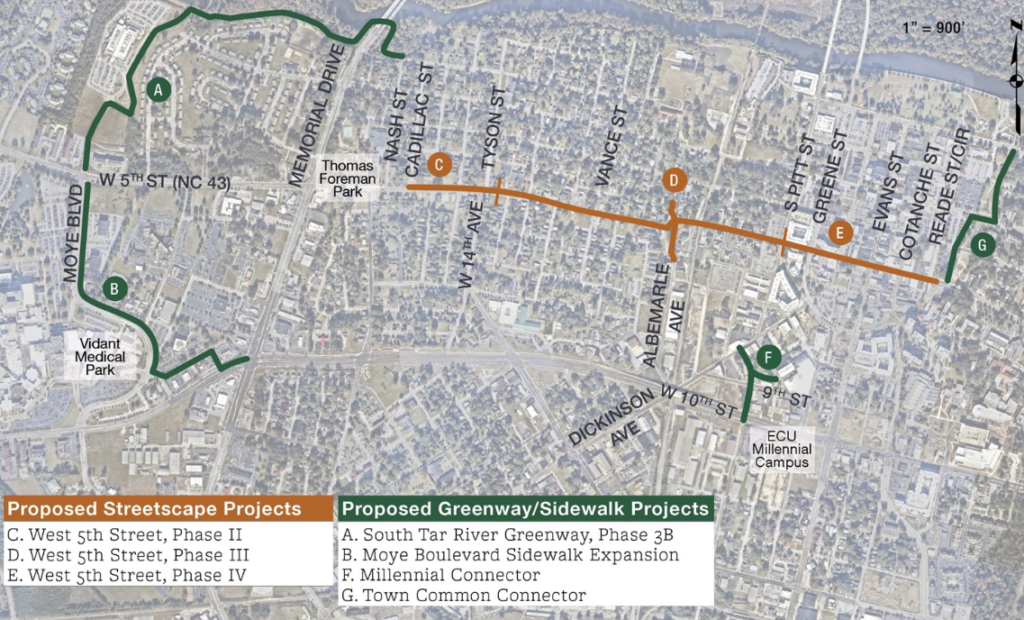 Four sections of greenway/multi-use path approved for city funding
April 2023
Three sections of greenway and a multi-use path were approved for funding by Greenville City Council. Most funds are coming from a federal BUILD grant.
Watch a clip of the City Council meeting here. To learn more about the BUILD grant projects, visit the city website.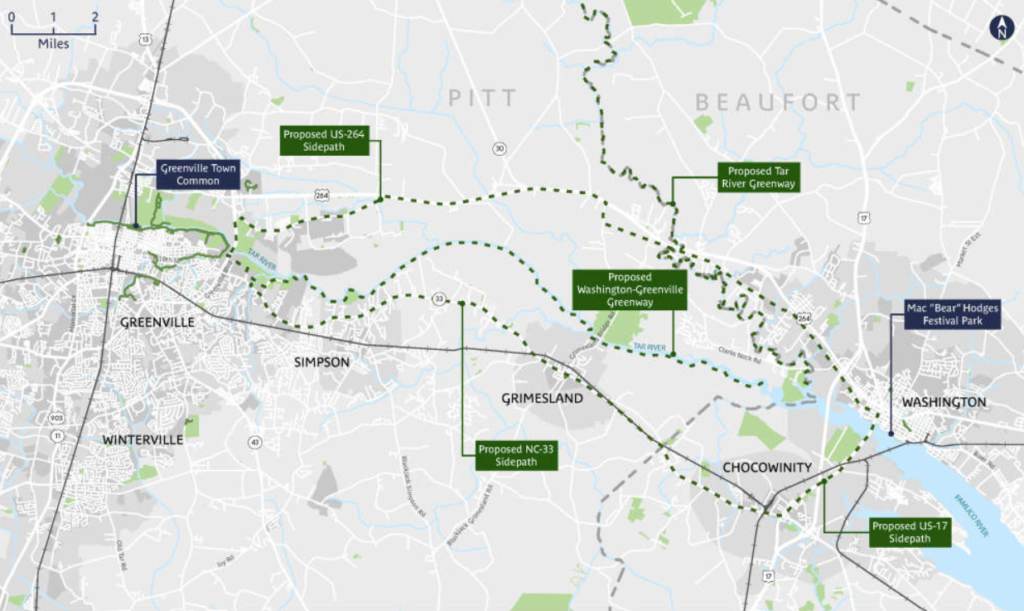 Public input sought on proposed Washington-Greenville greenway
April 2023
A feasibility study to examine connections between Washington, NC and Greenville is underway. Click here to read an early story from WNCT.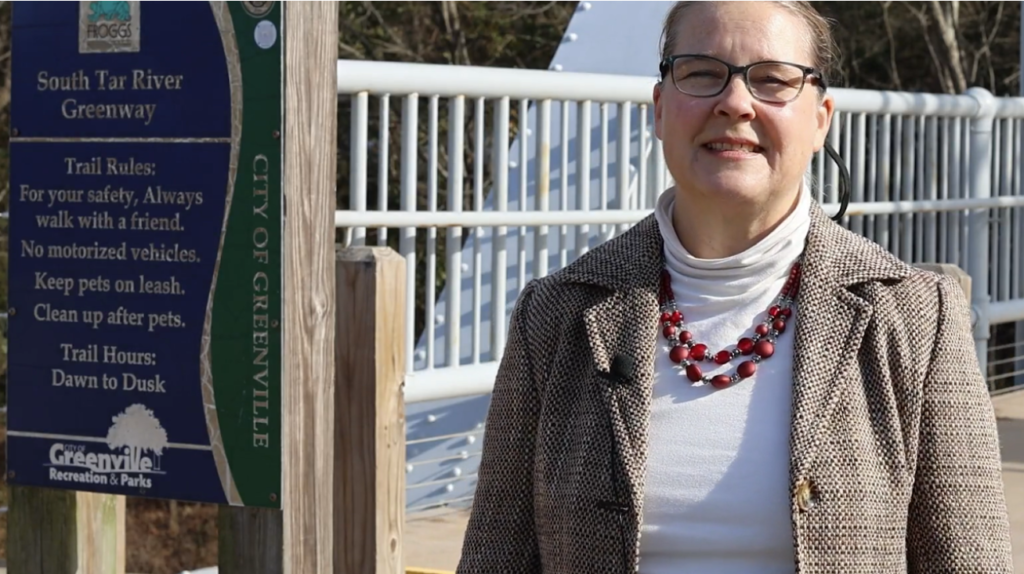 Friends of Greenville Greenways looks to keep their parks healthy and green for the citizens
January 2023
Click here to watch the full story from WNCT.